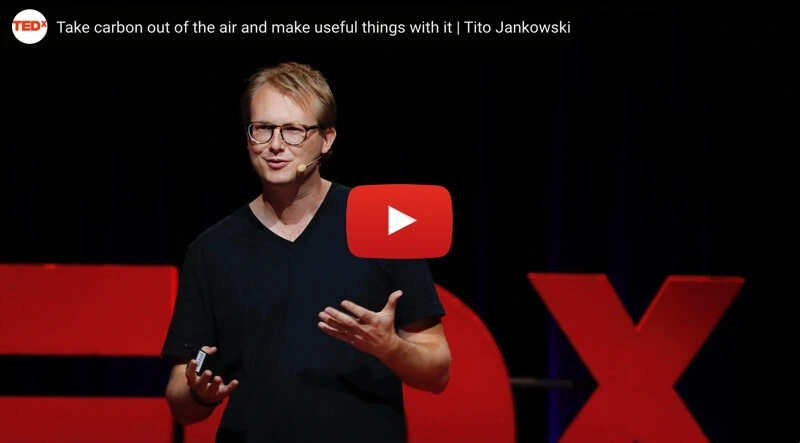 Live on TED.com: Take carbon out of the air and make useful things with it
Hey, I'm Tito Jankowski
I'm on a mission to pull gigatons of carbon dioxide out of the air.
Every week I write a newsletter on what I'm seeing in carbon removal. It's called "Startups in Carbon Removal". You can check out previous updates here.
Join hundreds of other people who already get insights in their inbox every week:
ABOUT ME
At AirMiners I'm working to inspire , educate, and accelerate a thousand shots on goal.
My weekly newsletter is called "Startups in Carbon Removal". Subscribe here.
Grew up in Hawaii.
San Mateo resident, remote in Hawaii atm.
Brown University grad.
Favorite city: Paris.
Favorite show: LCS 2021.
MY MISSION
Carbon removal is a trillion dollar opportunity disguised as an existential crisis.
I'm on a mission to pull gigatons of carbon dioxide from the air. I host AirMiners, working to accelerate 1,000 shots on goal in the next decade as part of a dedicated community of scientists, engineers, and entrepreneurs mining carbon from the air.
If "air mining" is a new term for you, check out the Air Mining 101 Guide and the AirMiners YouTube channel.
You can find me on LinkedIn, YouTube, and my weekly newsletter Startups in Carbon Removal. I occasionally lurk on Twitter and Instagram.
LET'S TALK
I love meeting with incredible people who want perspective on their work. Whether you're at a startup, big co, or something else entirely, if you think my perspective would be helpful, I'm game. Click here to schedule a call. (I put a price tag on the meetings, it'll help us both take it seriously. If you have a way for us to meet in VR (Oculus Quest) the meeting is free.)
JOIN MY NEWSLETTER
I write a weekly newsletter highlighting my journey, sharing everything you should know about opportunities in the new carbon economy.
Every week you'll get insider information on what's possible in the cutting edge of negative emissions through my personal journey creating an air mining company, and share lessons learned.
To read it first, check out the archive of 100+ updates. My newsletter is the best way to follow what I'm up to.